Charity Support for underserved & Orphaned Hill Tribe Children in Northern Thailand.
Welcome to stuandthekids.org and thanks for stopping by to check out our website. Stu and The Kids is a 501c3, tax-exempt nonprofit organization that provides scholarships for poor and orphaned Hill Tribe children for continuing their education here in Chiang Mai, Thailand. My name is Stuart Skversky or Stu as everyone calls me and I have been a chef many, many years. After traveling all over Thailand and falling in love with Chiang Mai I decided to come back for a visit to give back. I volunteered at a school for poor and orphaned kids at the Wat Don Chan, a local Temple for 2 weeks, it was an amazing, life changing experience. Read More…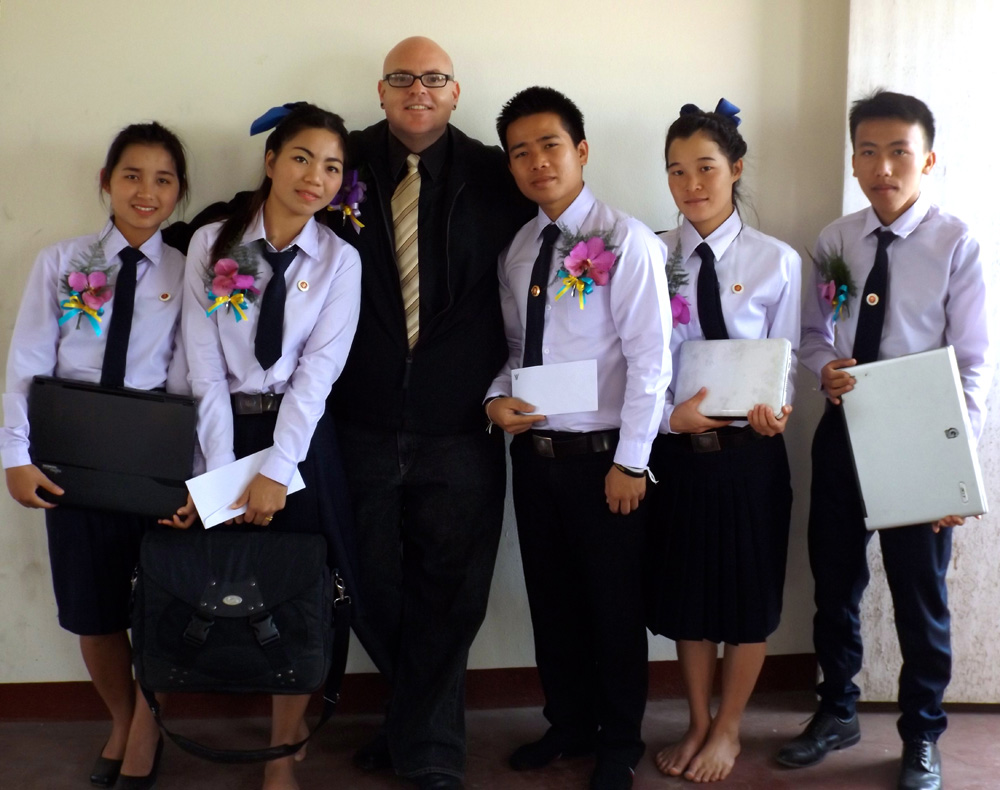 UPCOMING EVENTS
Fun and delicious fundraisers in the USA summer 2017, stay tuned!
Amazon will donate 0.5% of the price of your eligible AmazonSmile purchases to
Stu and The Kids whenever you shop on AmazonSmile. Click here.

OUR VALUES
Committed to do good and make change with respect, integrity and honesty for our kids, donors, Board of Directors, volunteers, community and government. Empowering the Kids by giving supporting skills, resources, opportunity, motivation, as well holding them responsible and accountable for outcomes of their actions. We celebrate and respect the diverse traditions, customs and culture of the Kids and the communities where we do our work.
OUR MISSION
Inspiring students to achieve potential and personal goals through activities that are developmentally appropriate, individually paced, and personalized to each student's academic performance and interest.
OUR STRATEGY
Our work offers a positive, safe, supportive, friendly, family like environment in which our students can successfully continue and complete their higher education. We work with Hill Tribe kids that are hungry for knowledge and have a drive to do better and help give them an opportunity to make change for themselves and the people around them and in their community. We reinforce this with our monthly meetings and mentoring which goes way beyond education but about whatever is needed for continued success in their daily lives.
LATEST NEWS
What's Going On...
Thanks everyone for your support! You can view some of the fun and delicious moments from the event here.