Graduation, 2016 and a bit about the new kids that have received our scholarships
Well another year of school has come and gone and I am so proud of all of the students at the Wat Don Chan as well as the kids that we look after. Som Yut, has just graduated with his higher certificated degree in computer business with a 3.78 GPA. He was also the president of the school for 2 years while studying. I shed a few tears as he walked to get his diploma and then again when he lead his graduating class in a thank you prayer for all of the teachers. He will now continue to study and we will take care of him for 2 more years to receive his bachelor degree at Rajamangala University. He will study computer business and English and we wish him all the best. I know he will do great!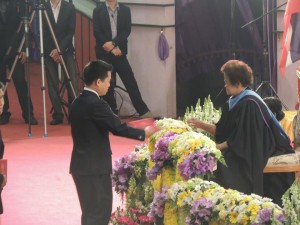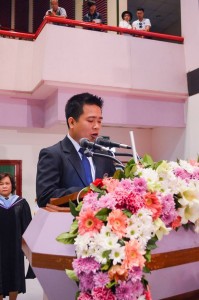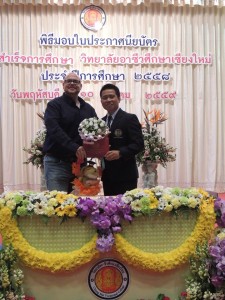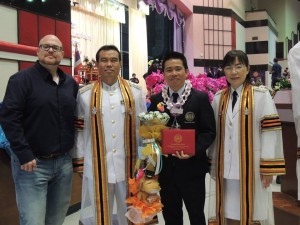 This year we had a very small graduating class at the Wat Don Chan, 21 kids but all great kids. Stu and The Kids had plans to help 3 kids out of the 21, Gii, Nok and Dow. At the last minute Nok and Dow decided that they wanted to continue living at the Wat to help out with the younger kids and they will take a few college course there. This is fine with me because there are others that really want to move on and study in a different environment and to study things not covered at the Wat. So we still have Gii and she has been accepted into Rajabhat University and will study accounting.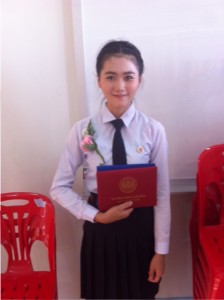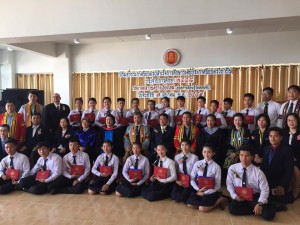 Goong will also study at Rajabhat University, she wants to be a teacher so she will study for 5 years. She would like to teach, health and social studies. Goong is 20 years old and is not from a hill tribe but they say she is Lanna from the northern part of Thailand. She has a 13 year old brother that goes to primary school at the Wat Don Chan. Her father passed away 10 years ago from alcohol poisoning and a bad liver and her mother had a heart attack 6 years ago. He and her brother moved from their village to the Wat 3 years ago. She is such a sweet girl and a very bright student.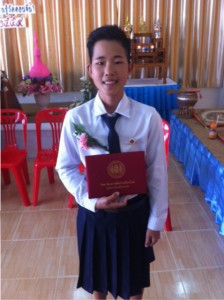 I would like you to also meet Noinah, she is 19 years old and will study at Witthayalai Archewasuksa, Technical College to get her higher certificate degree for 2 years in computer-business. Noinah is also Lanna like Goong. Noinah's family was very, very poor so her parents went down south to work and sent money home to take care of her and her 4 siblings. Sadly her mother and father passed away in the tsunami and Noinah and her siblings were all separated and have not seen each other since. She is trying to find them but this has been very difficult for her to achieve. I hope that one day they can all find each other and reunite.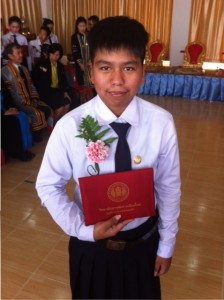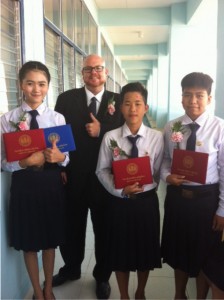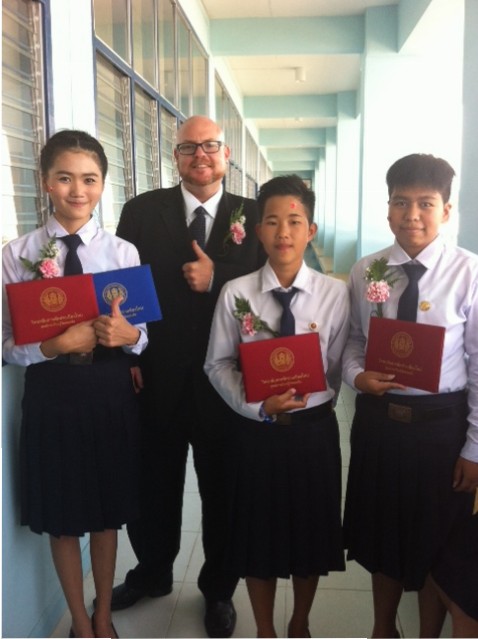 So these are 4 of the 5 kids that have received Stu and The Kids scholarships for this year, the 5th is Tai.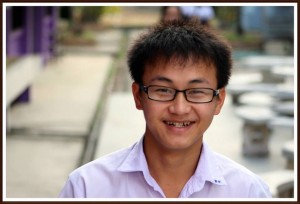 You can read all about him in our previous post, "I would like to introduce you to the kids that will be receiving scholarships this year".
Thank you all so much for all of your continued support and help, helping these kids. It means so much to me and for sure it means the world to them. Best, always. -Stu